1
Dec
This blog exists to serve the federated search industry. This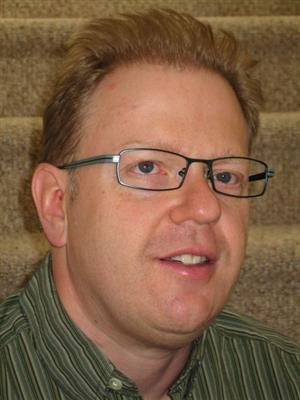 includes vendors, customers, and potential customers. While Deep Web Technologies (DWT) is sponsoring this blog, i.e. they are paying me to manage the blog and produce content for it regularly, don't dismiss this blog as a marketing piece for Deep Web. My intent is to produce quality original content that educates all of us about the offerings of all federated search providers, addresses the issues and concerns of vendors and their customers, and keeps us all abreast of happenings in the industry.
I invite all interested parties to submit content for publication and to contact me to be considered for a volunteer guest blogger position. Guest bloggers write regular or occasional articles about the industry. While your submissions will certainly display your offerings in a favorable light I ask that they provide substantial useful information and that they not appear to be a sales or marketing pitch.
The resources section of the blog is for material of interest to all parties, and aims to be as vendor-neutral as possible. The lists of links is a blogroll and includes links to blogs that are specific to federated search or that cover the industry substantially. Send me your submissions for either.
As this blog involves business, which inevitably involves reputation, market share and money, I will be moderating all posts and comments to ensure civility and fairness. You don't have to like someone or their opinion, you don't have to be "nice", but you do have to be civil.
Who am I and why am I qualified to manage this blog? In July of 2002 I came to New Mexico to help my brother and DWT founder Abe Lederman, who is quite well known in the federated search industry, run Deep Web Technologies. For a little over five years I served (at different times) in numerous roles: Vice President, people manager, account manager, support engineer, proposal writer, and right hand man. A major role I served was as communicator - translating complicated concepts into ideas that many people could understand and relate to. While other ventures have pulled me away from daily involvement with Deep Web, I still engage in the occasional project. Five plus years of exposure to federated search technology, a talent for writing, plus a close relationship with Abe allows me to keep a pulse on happenings in the industry.
My intent is to post, on average, one substantial article each business day. Subscribe to the RSS feed via your favorite RSS reader or via email to stay current. I'd appreciate it if you'd tell your colleagues and current and future customers about this blog. The more readers and more active involvement from the community the blog enjoys the better we will all be served by it.
From time to time Abe will be posting to this blog. Here's Abe's bio:
Abe Lederman has 25 years of experience in computer software engineering. He began his career with Hewlett Packard and was then recruited to become a founding member of Verity, a startup pioneer in the field of search engine technology. In 1994, Abe left Verity and later founded Innovative Web Applications (IWA), a software consulting firm primarily serving Los Alamos National Laboratory (LANL). While consulting with LANL and the U.S. Department of Energy's Office of Scientific and Technical Information (OSTI), Abe came to realize the enormous potential for federated search technology to accelerate the diffusion of knowledge. He founded Deep Web Technologies in 2002. Abe holds Bachelor of Science and Master of Science degrees in Computer Science from the Massachusetts Institute of Technology.
Welcome.
Sol Lederman
(sol.lederman at the gmail.com domain)
[ Update: January 29, 2008. Deep Web Technologies is sponsoring a second blog, FederatedSearchPress.com, to publish press releases related to the federated search industry. Please see the About page of the new blog for more information. ]