28
Sep
[ Editor's Note: This is a guest article by David Jenkins. ]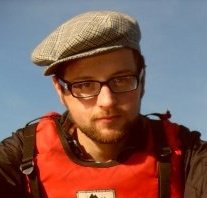 David Jenkins has worked in libraries since 2005. He has experience in the public and academic library sectors, starting as a Library and Information Assistant with Sheffield City Council and moving on to become an Assistant Librarian with the Electronic Service Development Team (ESDT) at Manchester Metropolitan University (MMU) in 2009. He holds an MA Librarianship from the University of Sheffield, graduating in 2009. This course sparked an interest in the relationship between libraries and technology that has informed his practice since. David is Web Liaison for the CILIP North West Branch committee.
Implementing Search it! at Manchester Metropolitan University (MMU)
Note – Search it! is only accessible to current MMU students and staff. This
is due to licensing restrictions imposed by the publishers, whose content is
accessible via Search It! For further insight into using Search it! please see
our helpsheet, FAQ and video.
For the 2010/2011 academic year, Manchester Metropolitan University (MMU) Library has launched Search it!, a federated search solution for its students and staff. This piece will define Search it!, describe they way it has been implemented and examine why it has been implemented in this way. I hope that this will give you an insight into one academic library's perspective on implementing a federated search product.
Search it! is based on Metalib by Ex Libris. It is simply MMU's branding and configuration of its own instance of Metalib.